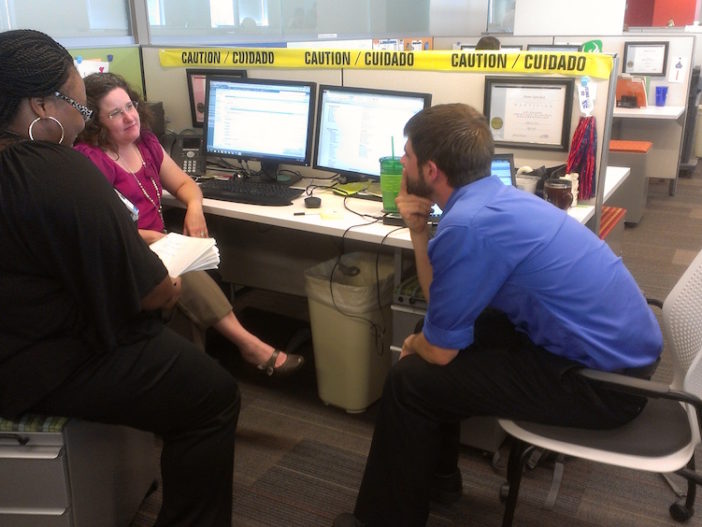 Why the blog theme "Get into Team Flow?"
Its all about Getting Things Done
I could have titled this blog  "How to get things done in a group" because that is what I am talking about. But "Get into Team Flow" sounds better and is more on point.
Recently I have been reading works by Mihaly Csikszentmihalyi, the psychologist from Hungary who coined the term "flow" in the 1990's.  He describes "flow" as a state of consciousness that results in happiness and meaning.  Since then a lot of fascinating work has been written about getting into flow or "getting in the zone" – specifically relating to individual performance, especially in sports.
I am intrigued in how flow principles, triggers and environments are similar to my recommendations on large projects and organization transformations. There are significant and practical applications that can get a high performing team into flow. And when teams get into flow together, work can bring about meaning and enjoyment. In addition, the "impossible" projects, result in huge achievements.
This blog will talk about how to mobilize your teams and projects for success by establishing the right environment, team culture and accountability. I will tackle such topics as how to build momentum, how to hold multiple workstreams accountable, how to increase team awareness and communications around the dependencies of the work. How to create an environment for high performance?   What techniques and practices move people into alignment and keep them there? How to have better meetings and make decisions that stick?
These concepts work. So I challenge you to experiment! See what fits your team and culture and report back what contributed to success and what did not. I think you will find that when your team uses these practices, you will get into team flow. Great emotional and social rewards then become apparent and work becomes is a lot more meaningful and fun. When your teams are in flow, they will go from "Impossible" to "What's Next?"
http://summerlandeducation.com/wp-content/uploads/Team-Work1000.jpg
564
1000
MJ Reiners
http://summerlandeducation.com/wp-content/uploads/summerland-education-1.png
MJ Reiners
2017-05-10 10:31:09
2017-06-01 08:56:21
Why "Get into Team Flow?"